Tuesday, March 15, 2005
Posted by

Ruud Janssen
at 12:01 PM
No comments:

TAM MEMBERSHIP PROCEDURE
The link below takes you to the CEC web page that provides information on membership. There are four categories for joining CEC and its divisions. These types and their benefits are summarized at this link: Types of Membership
. Membership dues vary for each type of membership, as well as for location of the member. To find out what your dues would be, click on Membership Dues and be sure to scroll to the bottom of the page to find out the cost of dues for specific divisions such as TAM. The division dues also vary according to type of membership chosen. Finally, you can join online by filling out membership information by clicking here, Online Membership , and clicking on "Join Now!". You can call to join also using this phone number: 888/232-7733 or TTY: 866/915-5000 from 9 A.M. to 5:30 P.M. Eastern Standard Time. You can join by mail or fax using the correct membership form. Download the pdf form by clicking on it.
CEC Professional/Student Membership Application Form
CEC Associate Membership Application
CEC International Membership Application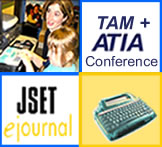 Posted by

Ruud Janssen
at 12:00 PM
No comments:

Posted by

Ruud Janssen
at 11:55 AM
No comments:

Saturday, March 05, 2005
An image found on the site of boek861 in Spain. The logo I made myself, the additions are made by Sol Nte in UK.

Posted by

Ruud Janssen
at 12:57 PM
2 comments:

Pati Bristow (USA) sent me this card and wrote: "Ruud - Rood" sightings from a book of old posters. Rood is a dutch word for the colour red. The posters are from an old political group. No connection whatsoever with the name Ruud.......

Posted by

Ruud Janssen
at 5:35 AM
No comments: